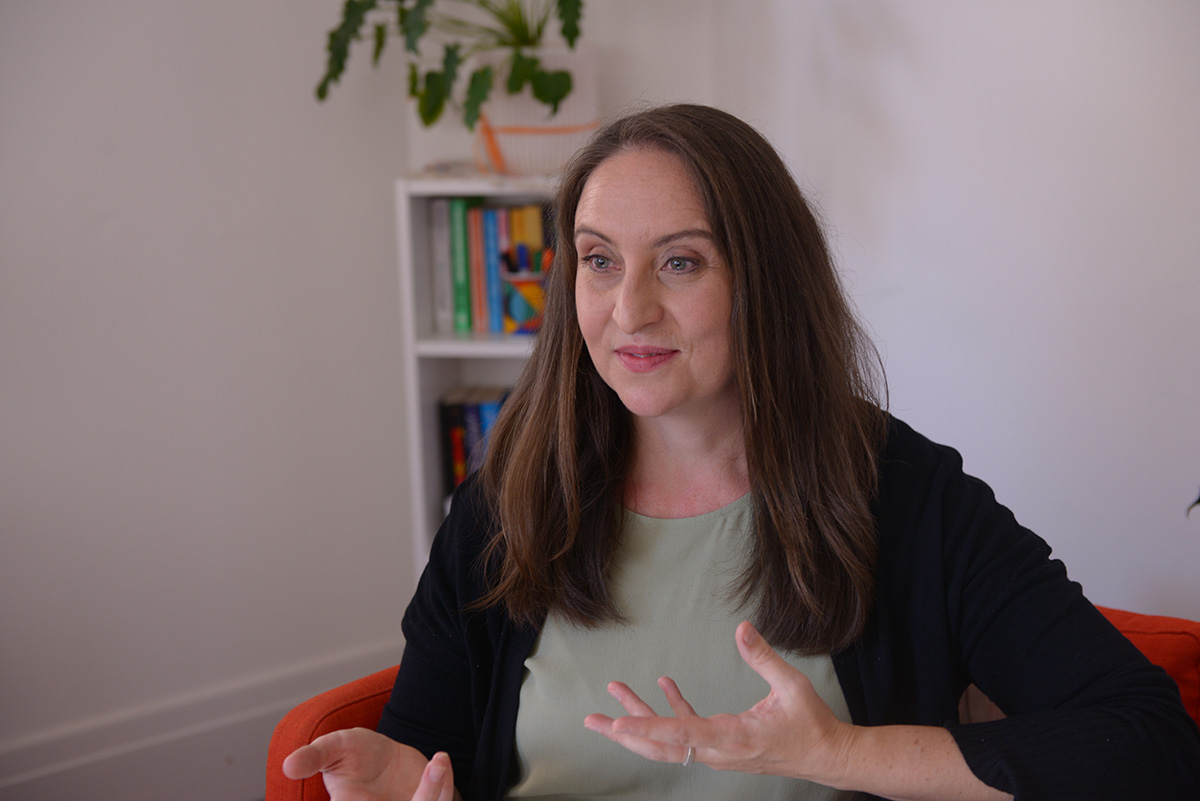 Danya Braunstein is a Registered Psychologist, Educator, and Supervisor, and Principal Psychologist of Connected Psychology. She completed her undergraduate degree at Sydney University, trained in clinical practice at a psychiatric clinic in Sydney, and completed a Master of Arts in Media Psychology from Fielding Graduate University in the USA. She continues to undertake further education and training to maintain current skill and expertise.
Danya is passionate about helping others to achieve wellbeing. She is also focussed on supporting the development of other psychology professionals, so that they can best help their clients. 
Her clinical experience includes working with adult patients in a private psychiatric clinic, supervising psychologists in training, and conducting psychological assessments for both therapeutic, research and organisational purposes. Danya worked for a number of years facilitating group therapy programs, and has experience working with individuals in brief intervention and longer-term therapy modalities.
Danya has conducted experimental research into cyberbullying and aggression, evaluative research into clinical treatment programs, and co-edited and authored an Australian publication on the effects of media on child development. Coupled with her extensive experience working in the media, Danya has the ideal background to explore the complex media environment and effects on individuals, families, and society. 
Prior to commencing her own psychological practice, Danya had extensive experience working in the media industry for over 10 years, primarily in television production, and specialised in conducting in-depth character interviews, storyline development and systems management. This successful media career involved working with multi-awarded and top rated Australian and International television series, films, documentaries, and children's programming.
Danya has two young children and lives in Sydney's North Shore. She knows first-hand how valuable babywearing can be during the perinatal period and beyond. 
In addition to working at Connected Psychology, Danya is a Supervisor and Academic at Macquarie University. She has previously held research positions at UNSW Australia, and worked as a Clinician at various Healthscope hospitals. 
For a detailed employment history please go to LinkedIn
Contact Connected Psychology
Locations
Turramurra & Hornsby
Online consultations and telehealth is also available using a secure video conferencing platform
Consultation by appointment only, no walk-ins
To obtain additional information about any of the services or to request an appointment please fill out the form below or contact us on 0481 219 242